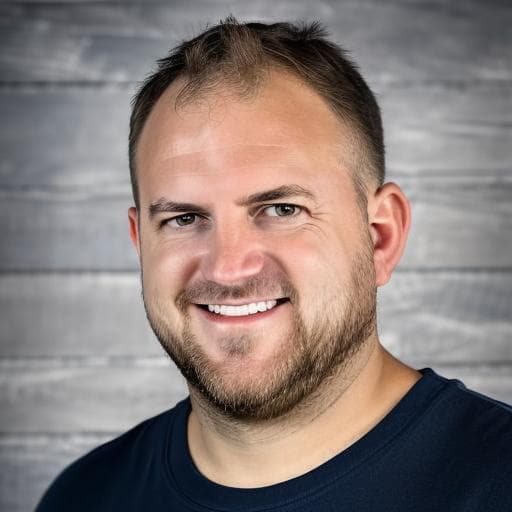 Written by Daniel Errante
Unlocking SEO Potential: Rewriting Content with AI Paraphrasing Tools for Improved Rankings
The search for better online visibility in the age of new digital marketing is always the most critical one, where SEO occupies the first position. The world of AI-powered paraphrasing tools is here to stay to give a much-needed boost to content rewriting.
The potential of AI technology for producing creative new content and refreshing old is demonstrated through the development of compelling marketing copy and renovation of existing material. In this blog, we will explore how artificial intelligence paraphrasing can unleash the possibilities hidden inside your SEO strategy. We are talking about improving ranking positions and attracting additional organic traffic.
Understanding SEO and Content Rewriting

SEO refers to the process of adjusting a website's content structure and other attributes to enhance the site's performance on search engines. Organic traffic is generated for the websites through this, and therefore, it becomes an important element of online marketing.
Content rewriting is used in SEO to make a new article unique by modifying a previous one.
Rewriting entails changing the wording, organizing, or editing the material so that it becomes current, relevant, useful, and search engine optimized. Content rewriting helps to improve the quality of content, use keywords in an appropriate way, and make sure that there is no duplication, hence improving the SEO performance of a website.
Challenges of Manual Content Rewriting
 It is very expensive and takes time to rewrite content manually. Writers usually have issues with being consistent, not unconsciously stealing, and making sure that their reworded text has relevance with search engine optimization guidelines. The above challenges have paved the way for adopting AI-driven solutions to SEO for rewriting content.
The Rise of AI Paraphrasing Tools
There is a rise in the adoption of advanced paraphrasing solutions based on automated text rewriting. The use of these online tools has been on the rise as they provide a simple and more effective way of rewriting content for content marketing and search engine optimization (SEO).
Uses of AI Devices for Content Rephrasing
There are many benefits to using AI paraphrasing tools, such as large-scale content rewriting, consistency, the elimination of human error, and fast response times, among others. Content developers and search engine optimization experts would find them especially convenient for efficient content optimization.
The Different Types of AI Paraphrasing Tools
 A number of AI paraphrasing tools exist, including basic text spinners and sophisticated content rewriters.
The Use of AI Paraphrasing Tools in SEO
The use of artificially intelligent (AI) paraphrasing tools also helps improve content and make it original. That is, they provide a new version of the same information by changing words, structure, and meaning in a way that reduces the chances of appearing with duplicate information and low-quality content on SERP rankings and increases user engagement with more information.
Time and Resource Efficiency
The efficiency of using an AI paraphrasing tool is one of the benefits. With just a fraction of the time taken by humans, content creators have time for things like strategies and analyses, which are more important.
Enhanced Keyword Optimization
When using such AI paraphrasing tools, keywords, synonyms, and other relevant terms can be strategically injected into the content so as to make it more in tune with search engine optimization (SEO) practices. It makes a site more noticeable in search engine results based on certain keywords or phrases.
Consistency in Content Style
The consistent styling of websites helps define brands and offers users an enjoyable experience. The adoption of AI-based paraphrasing tools can guarantee that the content follows the defined style guidelines, ensuring a seamless experience and a positive perception of the brand.
The Best Way to Apply AI Paraphrasing Tools
It is important to select the best AI paraphrasing tool. Look at aspects such as precision, affordability, features, and usability when comparing different software options.
Effective Content Rewriting with Artificial Intelligence
It is important to adhere to guidelines such as preserving original intent, making content understandable to readers, and incorporating search engine optimization elements towards enhanced results.
Balancing Automation with Human Review
It is also important to strike a balance where automation coexists with human supervision. Ensure that you use AI tools for rewriting content, but do a final quality assurance check by a human to weed out all errors. Make sure the content is consistent and in tune with your objectives.
Avoiding Potential Pitfalls and Plagiarism
Conduct plagiarism checks, reference appropriately, and verify that your paper is unique. However, one must be cautious in a bid to remain on the safe side of generating ethical and original content.
Ethical and Legal Considerations
Duplication of content and plagiarism remain vital considerations in using AI paraphrasing tools. For this reason, make sure your content is unique enough; run multiple plagiarism tests on it; and avoid relying too much on AI-generated content because it may accidentally violate ethical regulations.
Ensuring the Responsible Use of AI Paraphrasing Tools
It is essential for transparency and disclosure when AI tools are utilized in creating content. Therefore, there is a need for users to acknowledge that ethical content rewriting matters and the problems associated with its reckless usage.
Issues About Content Rewriting, Copyright Laws, etc.
This entails familiarity with copyright laws as well as intellectual property rights. It is necessary to adhere to the legal framework, as this will help in avoiding any legal issues that may arise from using AI to paraphrase content.
Does it Affect SEO Rankings?
Having done content rewriting with AI tools, monitoring SEO improvement is important. Conduct a regular analysis using analytical tools or platforms on how your site's progression is going regarding search engine rankings.
 Also, watch your website closely for traffic and user engagement statistics beside the ranks. These include page views, bounce rates, time-on-site, and conversion rates in assessing whether your reworked content appeals to your readers.
Tools for Analyzing Keyword Rankings
Use keyword ranking analysis tools to measure the efficacy of your SEO efforts. Using these tools, you can determine how your site is ranked against given keywords. Keep on assessing keyword rankings in a bid to make data-backed decisions on your content optimization strategies.
The Changing Face of SEO
Be updated on evolving areas in the domain of SEO, including voice search optimization, mobile-first indexing, and user experiences. Grasp how AI content rewriting tools can be used and benefit from such moves.
Provide ways to stay ahead in content marketing by looking forward to future advancements in AI paraphrasing tool development. Some researchers say that preparing for the future could be an ongoing learning process, a change, and an open-minded attitude toward developing the capabilities of AI in content rewriting and SEO.
Conclusion
With this, all evidence points to the fact that the combination of SEO and AI paraphrasing tools is promising for content developers and marketers. it is such a significant opportunity to boost content quality, simplify the rewording of content, and raise the ranking in search engines.
This is the best time for adopting AI paraphrasing tools in our content strategies while carefully paying attention to ethical considerations. That way, we will be able to usher in a new era of SEO where automation meets humanity to bring about more visibility and higher search rankings.
---
About the Author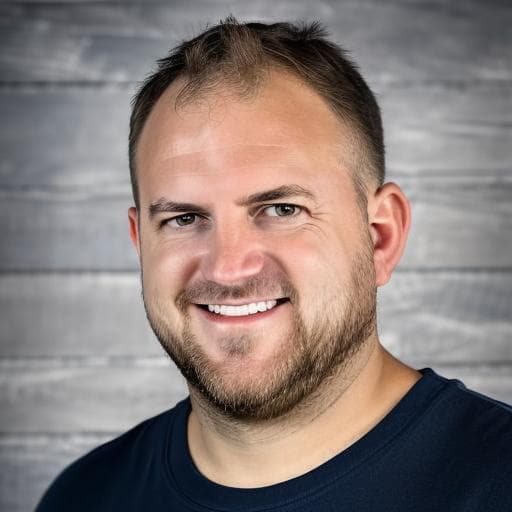 Daniel Errante
Lead Software Engineer, Typli.ai
Daniel is a software engineer, entrepreneur and AI enthusiast who has a passion for writing great software and coaching software development teams on how to build reliable, scalable and secure software. Over the past few years he has developed an interest in building artificial intelligence applications and is the head software engineer at Typli.ai.
Start Your Journey with Typli Now!
Don't let complicated software hold you back. Step into effortless content creation with Typli and elevate your writing today. Experience AI content writing made simple.
Start using Typli today!