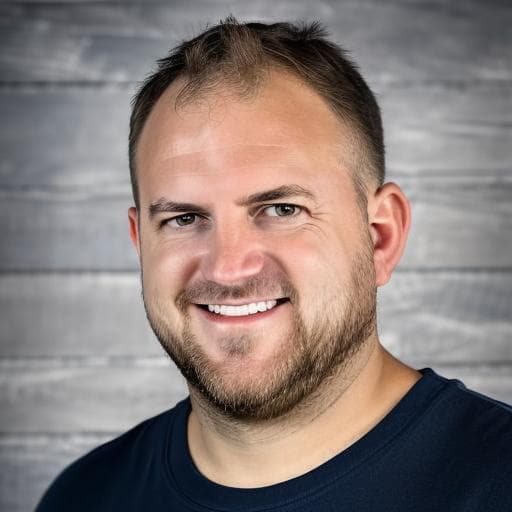 Written by Daniel Errante
Streamlining Content Creation: Unveiling the Top AI Copywriting Tools for Creativity and Efficiency
Content is certainly paramount in the fast-changing digital environment, where the need for good-quality information continues to grow. Welcome to the age of intelligent copywriting tools. These tools have been useful in a number of ways, from developing catchy marketing copies to writing insightful articles.
This blog reveals the leading AI copywriting tools that are changing how people generate content. If you are a content creator, or marketer, or own a business, then welcome to this blog where we will examine how AI is streamlining content creation and transforming the content generation process.
AI-Powered Content Creation 
It's not merely technological advancement when AI combines with content development.  It's a creative revolution. This is where the soul of AI-powered content creation lies. We aim to shed light on the tools, their efficacy, and AI as a catalyst for unlocking creativity.
Understanding AI Copywriting Tools
Content creators have a wide range of AI copywriting tools that form the cornerstone of their content creation. For example, AI models such as GPT-3 is meticulously trained with a huge data set of natural language generation texts to power the creation of content. It has mastered the art of speech-making and, as such, can create meaningful texts that address particular situations.
AI assistants for content creators help write blog posts, marketing copy, product descriptions, and even whole articles. However, these tools have more power than the artificial copying of human writing; they multiply by creating a new dimension for human inventiveness.
Alternative AI Copywriting Models
Although GPT-3 looms large in AI copywriting across the world, it does have competitors. However, other AI models are emerging as alternative opponents to defeat GPT-3. They include various models that have some distinctive features that are adapted to particular niches so as to facilitate selection by content creators seeking niche-oriented models. Exploring these alternatives will help us find out about many different AIs that are adapted for particular types of content production. 
The Top AI Copywriting Tools
These are some of the best AI copywriting tools that dominate in this aspect.
GPT-3 by OpenAI: Well, GPT-3 is famous for creating natural language-generated content based on artificial intelligence. It is used for a variety of purposes, such as creating blogs and writing captivating content on social networks. The efficiency of AI in copywriting reflects its capability to write with the same quality as humans in context.
Typli: Typli is a unique tool that can generate human-like text and can be used in different settings. It is also able to write different types of articles and other things people might need to read, such as social media and blog posts that interest people whom they are meant for.
Jasper.ai: Jasper.ai with its emphasis on marketing or copywriting, provides various support services for producing ads, emails, landing pages, and many others.
User-Centric Insights and Reviews 
Content creators have played a pivotal role in the adoption of AI copywriting tools. Their experiences provide valuable insights into the practical applications and limitations of these tools. Many content creators have found AI copywriting tools to be efficient in generating content drafts, saving them time in brainstorming and initial content creation.
However, they often emphasize the importance of human oversight in the editing and refining process to ensure the content aligns with their brand's voice and style.
Feedback and Recommendations
The use of feedback or suggestions will be essential in the development of AI writing tools. This in turn helps AI developers refine algorithms to come up with user-friendly tools. Feedback usually involves requests for certain traits and enhancements to content quality, as well as remedies for moral questions. The feedback is carefully monitored by AI developers to improve their abilities and address issues that were highlighted by the users.
The Role of Human Oversight

The issue of how much human involvement should be used in content creation is one of the major moral aspects associated with AI copywriting tools. These tools provide fast production of content, but it still have to be in line with acceptable behavior and company standards, which require a human contribution.
A delicate balance must be maintained while ensuring standards are kept high and that mischievous propagation of false information or hoaxes does not occur.
Navigating Plagiarism and Quality Control
AI copywriting tools must have strong anti-plagiarism measures. Apart from the issue of originality, plagiarism is unethical and morally wrong. Lastly, it is necessary to ensure that the quality of the content generated by AI applications is maintained. This entails not only identifying and averting plagiarism but also ensuring that it is veracious, impartial, and complies with laws.
Ethical Concerns About AI Copywriting
On the other hand, using AI copywriting raises a series of ethical challenges concerning privacy of information, bias, and responsibility. These are among the major challenges that both businesses and developers should consider beforehand. 
This could entail open declamation of AI-produced products, constant monitoring of prejudices during analysis, and conformance to ethics concerning individual industries, among others. The issue of using ethically and responsibly AI copywriting tools should be a concern for all those engaged with content production and dissemination.
Conclusion
With that, it becomes apparent that artificial intelligence copywriters have arrived and will be central to content production. These potent tools constitute a vibrant synopsis of efficacy and originality, which facilitates enlargement in production but also generates captivating and real content.
Content creation is certainly linked with AI since it enables writers, marketers, and businesses to cater to the increasing need for information in our digital world. However, by carefully adopting these advanced tools with responsibility, it is the emergence of a brave generation that will combine AI and human creativity in order to develop content that attracts and motivates on the basis of relevance.
---
About the Author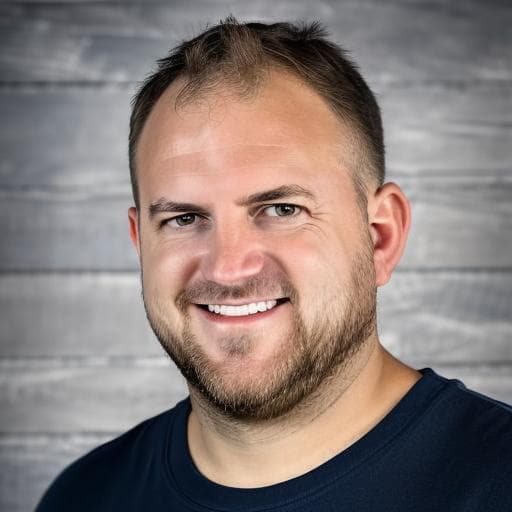 Daniel Errante
Lead Software Engineer, Typli.ai
Daniel is a software engineer, entrepreneur and AI enthusiast who has a passion for writing great software and coaching software development teams on how to build reliable, scalable and secure software. Over the past few years he has developed an interest in building artificial intelligence applications and is the head software engineer at Typli.ai.
Start Your Journey with Typli Now!
Don't let complicated software hold you back. Step into effortless content creation with Typli and elevate your writing today. Experience AI content writing made simple.
Start using Typli today!