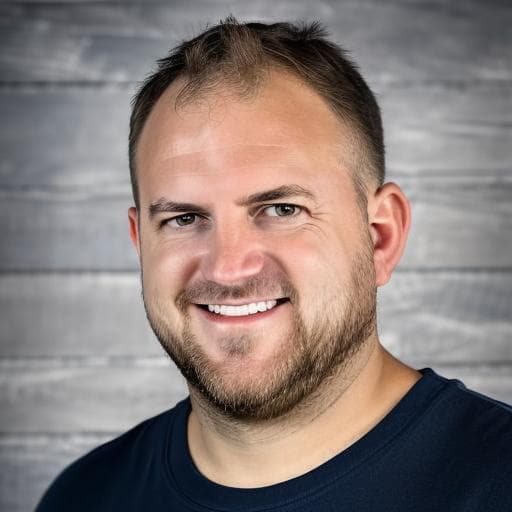 Written by Daniel Errante
How to Write Killer Content for Social Media - the 2024 Guide
Social media websites have billions of users, so every business needs to consider the idea of creating a profile and establishing a presence on them. However, once you have a profile, you also need to figure out how to write content for social media. The important thing here is that you can't write very long, tedious blog posts. People don't have a lot of time to spend reading, so quick, simple, and easy-to-read posts are preferred. Here are some tips on how to write social media content and stand above your competitors.
Study your audience and see what they like
Before you learn how to write content for social media, it's a good idea to better understand your audience. Create polls to see what people like, and also experiment with a few posts. See which style and format brings the most engagement. You can also promote your social presence via your website to get even more traffic.
Find the right brand voice
A good tip on how to write engaging content for social media is to start with a great, consistent brand voice. You want your posts to match the style of business you have. And on top of that, you need to add personality to your brand. People dislike low-quality, bland content, and that's why you need to write short posts that are informative and to the point. Of course, you should also listen to feedback from readers and adapt accordingly.
Don't keep it stale; vary your content style and topics
The last thing you want on social media is to keep things stale. When you learn how to write great content for social media, the main focus is variety. If you have a furniture business, you can't just create furniture guides all the time. You also need to talk about interior design and other related topics. That way, you can attract more people towards your content and also encourage them to share everything as well.
Always keep social posts short
Using a summarizer for posts can be a great idea because it will help you keep posts short yet very informative. While posts size can vary based on the platform, you don't want to create very long posts. Sticking with shorter ones will bring you the best effect. Remember, we live in a very fast-paced world, and people value their every second. That's why many readers will stay away from long paragraphs and tedious content, especially on social media.
Avoid creating any clickbait headlines
Whenever you create a headline/hook to attract attention from users, you always need to avoid clickbait. It might trick people to click once or twice, but if you continue to attract attention and not deliver on your promise, that will backfire. Instead of using clickbait, focus on honesty and transparency. Not only will that help bolster the power of your brand, but readers will trust you more. It will also bring you those much-needed social shares. 
Add a call to action at the end of the post
You always want to have some type of call to action at the end of your post, if possible. The idea is to encourage viewers to either go and purchase a product/service or at least visit your website. A call to action will bring you more sales, and it also encourages people to share. 
It's a great way to bring some interaction between your brand and customers. When it comes to what type of call to action you can add, it's all up to you. It can be a link, a written CTA that encourages people to visit your website, or maybe you encourage them to watch a sales video embedded within your post.
Create post templates
While you can try to post the same stuff on every social site, the best approach is to try and create different content for each platform. Thankfully, tools like Typli can help you generate a template for your content or even social media posts to boost your marketing efforts. That way, you can spend less time creating posts while also ensuring you have unique, engaging content for every platform.
Repurpose content from other formats
If you have a podcast, YouTube videos, infographics, or any other piece of content, try to repurpose it in the form of social media posts. It can be in the form of short, creative, and educational posts you share with your audience. Reusing content in a different format can allow other audiences to enjoy it, so you get the best of both worlds.
Use active voice
Active voice is great because you want the content to be engaging. Whenever you use passive content, it negates the purpose of generating interest and encouraging people to take action. That's why the best approach is to proofread and optimize your content so it's high quality, easy to read, and includes active voice instead of any passive content. Tools like Hemingway Editor can help you identify and remove passive content while also improving readability.
Focus on making the content more accessible
There are a few things you can do to boost content accessibility. One of them is to avoid all caps, but also make hashtags easier to read. Spelling out acronyms can help remove confusion, and the same is valid in regard to run-on sentences. We also recommend avoiding jargon and any complicated text. Stick to a simple, easy-to-read language that everyone understands. Spelling out acronyms while also using special characters only when necessary are also things to keep in mind.
Think about visual elements
When you learn how to write social media content, you will notice that visuals play a significant role. The idea here is to consider visuals and write while knowing what images or videos you are adding. You want the entire post to feel cohesive and engaging, while also encouraging people to take action as much as possible.
Assess content performance
It's always important to check and see how your content is doing. Is your content successful or not? Knowing the overall performance can help you improve in the future. That's why checking your social media analytics can help quite a bit. You will have a good understanding of what content performs really well and what's not that engaging for your audience. Obviously, you want to strike the iron while it's hot and create great content that people like. It means you have to double down on the content style/type that does very well.
Always maintain a positive attitude
Just think about it: people are dealing with negativity day in and day out. When they come to social media, they want positive content which brings them that warm, fuzzy feeling in their hearts. After all, there's a reason why pet videos are so popular on Facebook and other platforms. You want to help encourage that sense of positivity by maintaining a great attitude. Stay away from any negativity, and always bring a positive spin to everything.
Conclusion
Knowing how to write content for social media can help grow your business while also better connecting with your audience. It can also help boost your sales, while offering a lot of growth and engagement. We highly recommend giving all these tips and ideas a try if you want to know how to write great content for social media. Figuring out how to write social media content will take some time, but with experimentation and the right tools, you'll get the hang of it quicker than you might expect!
---
About the Author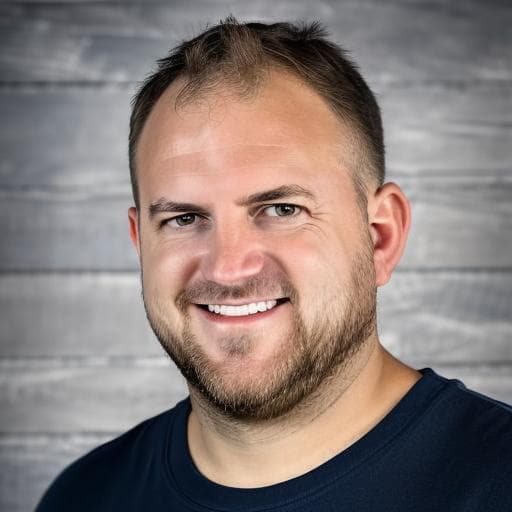 Daniel Errante
Lead Software Engineer, Typli.ai
Daniel is a software engineer, entrepreneur and AI enthusiast who has a passion for writing great software and coaching software development teams on how to build reliable, scalable and secure software. Over the past few years he has developed an interest in building artificial intelligence applications and is the head software engineer at Typli.ai.
Start Your Journey with Typli Now!
Don't let complicated software hold you back. Step into effortless content creation with Typli and elevate your writing today. Experience AI content writing made simple.
Start using Typli today!