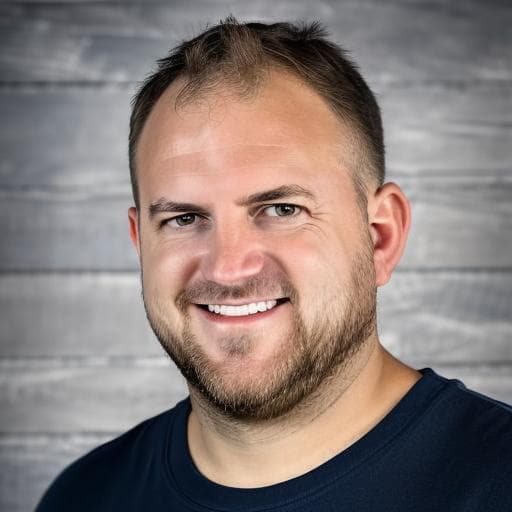 Written by Daniel Errante
The best AI paragraph writer in 2023 to increase your productivity
If you are fortunate enough to know how to write and earn a handsome amount of money from writing, now is the time to level up your game with the AI-writing tools. The pace of the tech world is relentless, and this AI paragraph generator can gear you up.
AI paragraph writers are fate to your future. A simple way to think about this is with every passing day, and the number of AI tools is increasing. You wake up and find VOILA!!! More tools to explore. And when we talk about AI writing tools, how you could bypass CHAT GPT. With all the hype and features CHAT GPT offers, it is just the tip of the iceberg. 
Let alone talk about AI paragraph Writing tools; there are a hundred and thousands of them, so an important question is how could one survive this replaceability by automation? And even more importantly, how could one benefit from these AI Writers? The latter answers: YES, one can survive and thrive by adopting the AI culture. All you need to do is take proactive steps, diversify your knowledge, and train your brain to work with a forward-thinking mindset. To benefit from AI tools, you must incorporate these AI writers into your daily routine, and your future self will thank you.
Try our AI paragraph generator tool for free here.
What AI paragraph writing tools bring to your writing:
The discussion starts regarding the name of CHAT GPT or any AI writing tool. Can AI be of any help? Are they substitutes for human writers? Are these AI writing tools going to take over the writing industry? A simple answer to these very questions is NO!!! AI, let alone, can not do this; humans and AI can do wonders. Applying these AI Tools correctly and responsibly can generate content that benefits generations. 
Here are some of the value additions AI Paragraph writers bring to your content:
Efficiency and Speed: This is one thing we owe AI writing tools to. Humans can beat AI in creativity, uniqueness, accuracy, and quality, but not speed. 

Customization: AI writers can generate content customized for every user's needs. With the right commands, you can develop highly customized material.

Supplement to human writing: AI generators can be a useful supplement to human writing. AI tools generate content that can further be polished and finalized by humans. 

Versatility: AI writers generate content in different tones and styles as per requirements.  

Expert Editing: AI writing tools generate content free of grammatical errors. With AI accuracy algorithms, these tools provide 100% error-free content.

Reduce Cost and save time: AI writing tools reduce Cost and effort, especially for repetitive writing tasks. 
Important features you should consider while choosing the right AI paragraph writing tool:
Writing is a thought-provoking work that requires time and effort. It is all a laborious job, from ideas to brainstorming and the first draft to the final piece. But with AI paragraph writing tools, this complete exercise becomes more accessible yet polished. 
Considered the following while choosing your AI paragraph writing tools:
AI is the present and future of the world. Those who deny it might be engulfed by the technology, but those who adopt it will make a fortune.

The quality of the content should not be compromised. Choose tools that generate authentic content.

AI paragraph writing tools are powerful and empower you to automate your writing. Choose a user-friendly tool, so you have to spell out the topic or give a general idea of what you want; these tools do the rest.

Voice-to-AI text generation. You no longer have to write or speak, and AI can write for you.

An AI paragraph writing tool that provides unique, predefined templates to enhance your creativity and provide style to your writing.

Built-in Image Creator: to increase productivity, you can speed up your work by using the built-in image-creating feature of these AI paragraph writers.

An AI-writing tool that solved the problems you didn't know you had. It sounds funny; perhaps it's not…. your article ranking, positioning, and standing are now done using AI tools.
Is Typli.ai the best AI writing tool in 2023?
If you want to prepare extra hard for the upcoming time of tech and technology and enjoy an AI tool that best fits your needs, this article is specifically for you. In this article, I cherry-pick the best one for you among hundreds of AI writing tools. The useful AI paragraph-writing tools help you with your day-to-day writing tasks. Typli is an SEO-focused AI writing tool that helps you write engaging content. It's easy to use and can produce reliable and authentic content.
Features of Typli
Create your SEO Optimized Content in real time with Typli.ai

All in one typing platform. 

Create engaging long-form content.

Edit or rephrase your text.

Provide valuable suggestions, grammar checks, and recommendations.

Create AI Images within Typli.ai, and there is no need for a separate image generation tool.

Generate Image Alt text/Instagram caption.

Generate text-to-voice content.

Provide predefined templates to enhance creativity and style.
Free Trial and Pricing of Typli.ai
7 days free trial

$29/month.

$24/month (in case of a yearly subscription)
 Writing will be much easier and polished with this tool. Must try!
Final thoughts!  
In an era of AI, no one can turn face from this reality. In the last 2 to 3 years, the amount of AI tools floating in the market was insane. And the amazing thing is everyone claims to ease your work and save you bucks. Now, what is most important is to find the one that best fits your needs and demands. For this, you must try these tools and choose the best and budget-friendly solution. I highly recommend Typli.ai; try it, see how it works, and take your writing to the next level.
---
About the Author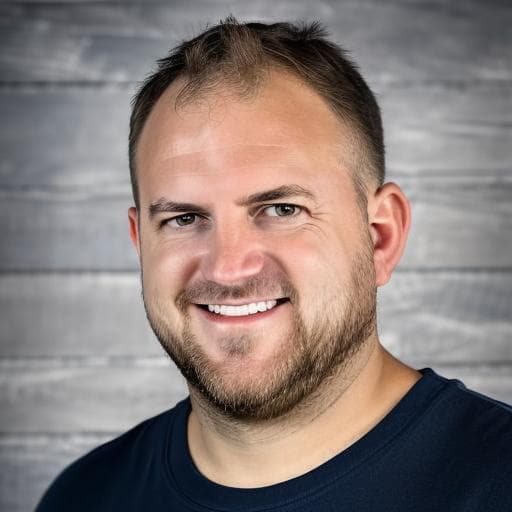 Daniel Errante
Lead Software Engineer, Typli.ai
Daniel is a software engineer, entrepreneur and AI enthusiast who has a passion for writing great software and coaching software development teams on how to build reliable, scalable and secure software. Over the past few years he has developed an interest in building artificial intelligence applications and is the head software engineer at Typli.ai.
Start Your Journey with Typli Now!
Don't let complicated software hold you back. Step into effortless content creation with Typli and elevate your writing today. Experience AI content writing made simple.
Start using Typli today!