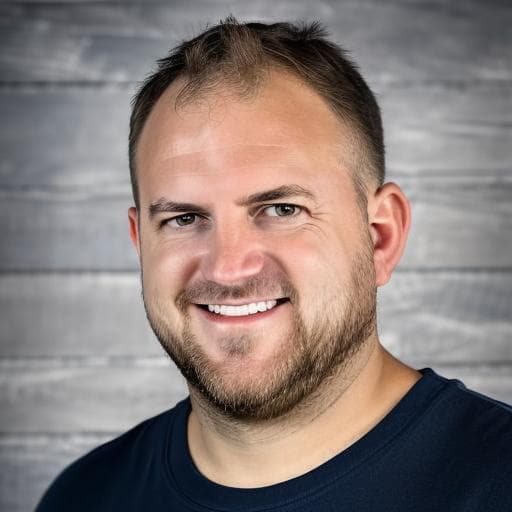 Written by Daniel Errante
The 7 Best AI Writing Tools to Spice Up Your Content in 2023
Artificial intelligence has transformed every walk of life, and content writing is just one of them. From monitoring your text to suit a perfect tone to recommending new ideas for engaging content, it has the potential to fire up your content by all means. Beyond that, the AI writing tools also spot spelling or grammatical errors in the text to improve its overall impact on the readers. 
However, due to a surge of natural language processing powered AI writers in the last few years, the market is flooding with an overwhelming number of such tools, so much so that it becomes a challenge to pick a good fit for your business. Well! You can loosen up because we have done the homework for you. So, join us as we discuss the 7 best tools and select the one that meets your criteria.
How Can AI Content Generators Help You Boost Your Business?
Whether you are a seasoned writer or someone with little to no experience in the field, AI can enhance your content quality by sparking unique ideas and optimising them for search engines. 19% of companies have reported successful content strategies owing to AI writers, while around 65% plan to incorporate content-generation tools in their business by the end of 2023.
So, let's dig deeper and see how the best AI copywriting tools can benefit your business!
They help you overcome writer's block and work as a catalyst for your brain to stimulate new ideas.

You can generate a bulk amount of content within a few seconds without compromising the quality.

The built-in programs scan your text for language errors, converting the text into a reader-friendly mode.

By selecting the tone and type of content, you can effortlessly hit your target audience, which also helps you generate organic revenue streams.
The 7 Best AI Writing Tools to 10x Your Content Quality 
It's time to journey through the 7 best AI copywriters and their relevant features, helping you scale your business. Let's get started!
Ad copies, product descriptions, cover letters, corporate emails, press releases — the content generation list is endless with ParagraphAI by your side. Apart from writing in a captivating manner, the tool transforms complicated text into digestible, easy-to-read content. Its carefully designed keyboard can also review your text for grammar, spelling, and language mistakes.
ParagraphAI offers a fitting choice for non-native English speakers to overcome language barriers with straightforward instructions. Moreover, the app has a free plan for limited personal use, but premium versions are also available for professional and advanced usage. The good news? You can download the app on iOS, Mac, Android, and PC because of its multi-platform support.
With its simple user interface and all-encompassing features, Typli is an AI-powered tool like no other, maybe the best AI writing assistant on the market. It adds a timeless appeal to your content by integrating robust SEO guidelines and a natural writing style, seamlessly connecting with your target audience. Let's walk you through one of the best AI writing tools in detail.
1. Diverse Content Creation
From blogs to long-form articles and email newsletters to marketing ads, Typli has gripping long form content – literally at the fingertips – to suit your every need. Not only does it enable you to write, but it also helps you format the content with H1, H2, H3 headers, and more. You provide the tool with relevant keywords or information, and it delivers a super-fresh product, ready in seconds.
2. SEO Optimization
Typli intelligently sifts through search engines and utilizes 100+ writing commands to optimizing your content for SEO (enhanced visibility). You can rewrite the existing content to replace it with innovative sentences or phrases, ultimately changing how you write. 
3. Al Image Generation and Much More
The powerful AI-driven tool can also generate meticulous alt-text and Instagram captions by monitoring the pictures. Speaking of pictures, Typli is also an AI image-generation tool capable of providing high-quality, realistic photos to enhance your content even further (good for social media posts). Moreover, it can convert your text into human-like speech to engage your audience more effectively. 
4. Payback Guarantee 
With these unlimited options, Typli gives you endless opportunities to juice up your marketing game by adding all the right flavors. And the best part of it all? Its subscription comes with a 7-day money-back guarantee. That means you can request a refund within a week if you don't deem the app fit to meet your requirements. 
Sounds like a packaged deal you shouldn't miss, right? Learn how to write content with Typli for free.
Scalenut is the most incredible AI-powered tool to season your content. Whether you want compelling blog outlines or persuasive SEO suggestions, its one-click content plan serves everything within a few seconds. This tool recommends the title and headings based on the trending keywords while backing your content with powerful statistics if you want.
The cruise mode is one of the hot-selling features of the tool, as users can generate mass content with short and quick guidelines. With an intuitive interface, suitable SEO features and real-time analytics, Scalenut lets you watch over the website metrics to tailor the content accordingly. All in all, it's an excellent choice for businesses to supercharge their content game. 
Scalenut's subscription ranges from $20 to $75 per month, based on the deal you purchase.
Smart Copy is one of the best for marketing copy in the market, with unique features to generate captivating ads, email subject lines, landing pages, product descriptions and much more. The software has around 45 templates and access to over 30 languages, allowing you to craft diverse content. You can also download its extension or web app for a seamless experience.
The AI-driven tool will cost you between $9 and $44 per month, based on the package you prefer to buy. However, its yearly subscription is available at a reduced price. Another factor worth considering is that free and paid versions of Smart Copy differ due to the available features.
The free version allows 5 generations per day with a limitation to use one profile.

The paid version generates unlimited content without any limit to the number of profiles.
Writer is a web app mainly dedicated to empowering the content strategy of the business sector. But what makes it rank among the best for creating content? Well, this AI-driven writing software generates unique and innovative content without storing your content for future training of their machine learning models. Let's make it simple for you to understand!
Most OpenAI models (like ChatGPT) store the data history their users submit and use it to create updated software versions, resulting in copyright infringement issues. Fortunately, the Writer works as a suitable alternative to GPT while ensuring that the generated text perfectly aligns with the tone of your business.  
Its subscription will cost you around $18 per month for a team plan.
Content writers from renowned companies like IKEA, Dell, and Pfizer place Ryter among the best writing tools for all the right reasons. Considering the app launched just a year ago, it has already made its mark in the market due to its diverse and persuasive content generation. It gives you access to over 21 tones to evoke the emotions of your choice in the readers.  
Another good thing about the app is its simple and clean interface. Here's how it goes. You choose your desired language, set your preferred tone, select the type of content (blog, ads, descriptions) with specified keywords, and then leave it all to Ryter for an exceptional outcome. However, the app isn't available for mobile, but you can still use it in your phone's web browser.
Ryter will cost you $9/month for a saver plan and $29/month for a premium.
The name says it all — It's an AI-powered software for generating crystal clear, original, and yet spectacular text to boost your content's creativity. Simplified generates engaging copies, long-form articles, or blogs within seconds in your preferred template. Besides that, the tool also streamlines your sentences, removing fluff and jargon for user-friendly text results.
The tool has a Grammarly integration with a built-in plagiarism checker, allowing you to filter the content in the minimum amount of time. Further, it lets you rephrase content with 70+ writing templates to suit your business needs. Free users can generate only 2000 words per month, and the AI Writer Pro plan costs up to $12/month.
Can Generative AI Replace Content Writers?
With the rising trend of AI for writing, several discussions have emerged on whether they can replace human writers. 
The best AI tools have advanced language patterns, without a doubt. But they can't match the emotions or impact only humans can bring to the message. In reality, human writers and AI-powered tools work together to craft a balance in content, with AI helping in research or data analysis while humans enhance its value with a creative touch.
Conclusion
AI writing tools aren't just for the writers. They are for anyone wanting to take their content game to the next level, whether content creators, start-up founders, or social media marketers. However, a good rule of thumb is embracing the power of AI without stepping over your work ethic and the originality of the content.
FAQs
How to choose the best copywriter tool for your business?
Choosing the best writing tools for your business depends on the type of content you want to generate. Other factors you must consider are affordability and flexible custom settings. It will help you streamline the content according to your business requirements.
Are the AI-powered writing tools expensive? 
The free versions of AI-powered tools are available for limited use, while premium versions cost you based on different packages. You can choose the one most affordable for you. 
Can AI writers generate better content than humans?
AI writers are not a replacement for human content creators but rather intelligent tools to enhance the process of content creation.
What makes Typli one of the best for creating content?
Typli offers unlimited options — rapid content generation, balanced keyword use, formatting, image generation, text rephrasing, and more — on a free trial with a seven-day money-back guarantee. 
Can I cancel my subscription to Typli?
Canceling your Typli.ai subscription is hassle-free. Contact us at [email protected], and we'll take care of it.
---
About the Author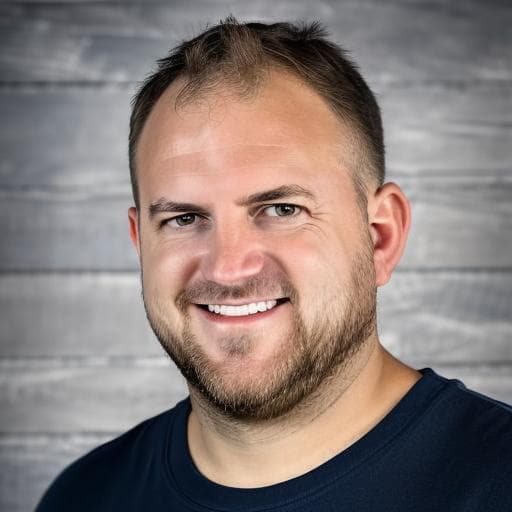 Daniel Errante
Lead Software Engineer, Typli.ai
Daniel is a software engineer, entrepreneur and AI enthusiast who has a passion for writing great software and coaching software development teams on how to build reliable, scalable and secure software. Over the past few years he has developed an interest in building artificial intelligence applications and is the head software engineer at Typli.ai.
Start Your Journey with Typli Now!
Don't let complicated software hold you back. Step into effortless content creation with Typli and elevate your writing today. Experience AI content writing made simple.
Start using Typli today!